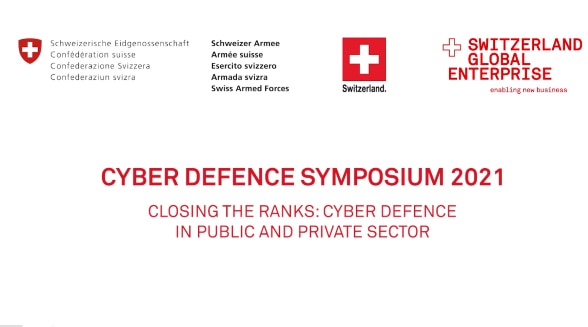 This year's event focused on the potential for collaboration between the public and private sectors in the realm of cyber defence and the transformational role that Artificial Intelligence will play.

We were privileged to hear from Swiss and UK experts in the field including Maj Gen Alain Vuitel, Chief of the Swiss Armed Forces Cyber Command, Miriam Howe, Director of BAE Systems Applied Intelligence, and Martin Bosshardt, from the Swiss security software company Anapaya Systems.

In the panel discussion the evening's speakers were joined by Col Caroline Woodbridge-Lewin, Head of the Information Warfare Group, Defence Academy, MOD, and Florian Schütz, Federal Cyber Security Delegate, and The Rt Hon Lord Arbuthnot of Edrom, former UK Minister for Defence Procurement and Chair of the Defence Select Committee, kindly moderated proceedings for us.
Overall the evening was full of fascinating presentations and discussions on the topic. With the ramifications of cyber governance being as important for the UK as they are for Switzerland, there is great potential for further bilateral collaboration in this area.