Embassy of Switzerland in Japan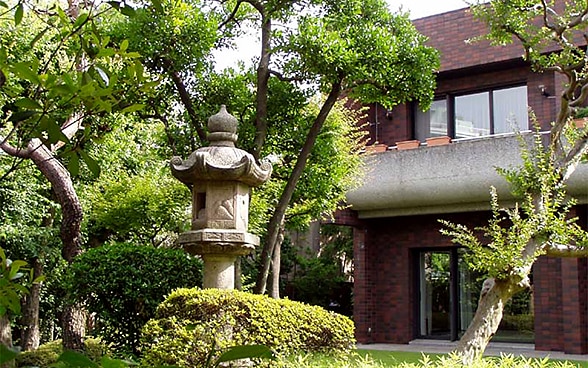 Embassy Tokyo © FDFA
The Embassy will be closed on Friday, April 28, 2017.

As the official representation of Switzerland, the embassy covers all matters concerning diplomatic relations between the two countries. It represents Swiss interests in the areas of political, economic and financial affairs, legal arrangements, science, education and culture.
Links
Quick Links
Disaster Preparedness
Business & Investment
Swiss Culture in Japan
Science, Technology & Higher Education
Other Links

Documents
Dear Swiss compatriots
The next consular window in Osaka will be mid-March 2017. If you need a new Swiss passport or a new ID card, you can register the biometric data in Osaka and avoid the trip to Tokyo. You can choose between the two following days:
1st day of biometrics:
Monday, 13.03.2017, 10.00h - 12.00h / 13.00h – 17.00h
2nd day of biometrics:
Tuesday 14.03.2017, 8.30h – 12.00h / 13.00h – 17.00h
In order to register the biometric data in Osaka you first have to apply for the travel document on schweizerpass.ch. Please, write under remarks: "biometric data in Osaka" (with indication of preferred day and time).
A consular officer will contact you approximately one week before and confirm the appointment.
Other consular services (certificate of life, civil status affairs etc.) will also be offered, but only on the following day:
Other consular services:
Wednesday, 15.03.2017, 8.30h – 12.00h
You can find us at the following address:
Office of the Honorary Consulate General of Switzerland
Midosuji Grand Tower 18th Floor
Bakuro-machi 3-5-1
Chuo-ku
Osaka 541-0059
Tel. +81 (0)6 4704 9100
Best regards from the Consular Section of the Swiss Embassy in Tokyo!