Embassy of Switzerland in Japan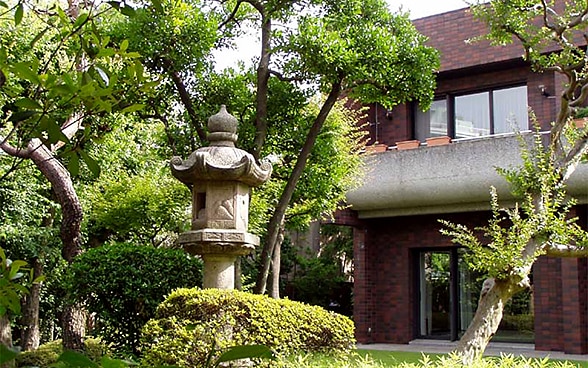 Embassy Tokyo © FDFA
As the official representation of Switzerland, the embassy covers all matters concerning diplomatic relations between the two countries. It represents Swiss interests in the areas of political, economic and financial affairs, legal arrangements, science, education and culture.
The Embassy will be closed on November 13, 2015.
World Day Against the Death Penalty, October 10, 2015
Swiss Foreign Minister Didier Burkhalter is joined by 17 other Foreign Ministers in calling for a constructive dialogue on the death penalty.
Joint Declaration
Joint Declaration of October 10, 2015
Switzerland is committed to a world without the death penalty. Please see this link.

Risk Management
Business & Investment
Swiss Culture in Japan
Science, Technology & Higher Education
Other Links