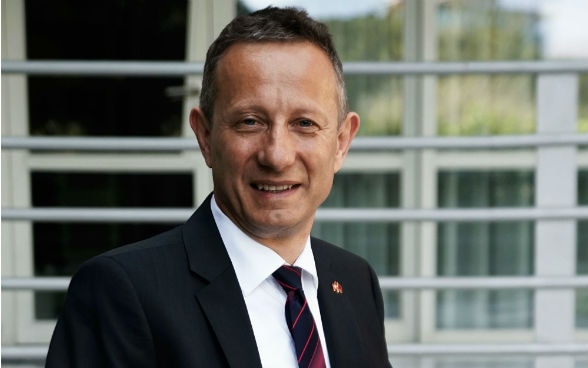 Dear Visitor,
I welcome you to the website of the Embassy of Switzerland in Tirana. Albania and Switzerland have in common more than just mountains and abundant water; we also enjoy excellent and manifold relations. The links between the two countries have strengthened and increased since the Swiss representation opened in Tirana in 1992. Albania is a priority country for Swiss Development Cooperation, and Switzerland continuously supports Albania on its road towards Europe.
The Embassy of Switzerland in Tirana promotes cooperation between Switzerland and Albania in several areas. This includes regular exchanges with Swiss businesses present in Albania as well as support for cultural activities between our two countries and within the Western Balkan region.
Moreover, the Embassy coordinates the implementation of the Swiss Cooperation Strategy with Albania. Cooperation projects are carried out in areas where Swiss knowledge can make a difference such as local governance, vocational education, energy, water and health.
This website informs you on the Embassy's services, activities and programmes. It provides you with useful travel advice and offers practical ways to find out more about Switzerland and its presence in Albania.
If there is any information that you think should be added or improved in this website, we appreciate to hear from you. Please step in and enjoy becoming acquainted with our news, activities and services.
Christoph Graf
Ambassador