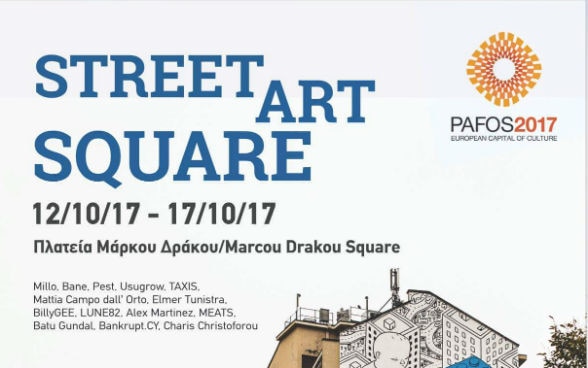 The Embassy of Switzerland has the pleasure to announce that Bane & Pest (Bane -Fabian Florin / Pest -Yiannis Hadjipanayis) from Switzerland are once again participating in the Street Art Square festival which aims at upgrading the urban landscape of Pafos between 12 and 17 October 2017.
You will have the chance to watch the artists at work as they create their impressive large-scale murals.
Full details available on the website of Pafos2017.
In addition, the Kimonos Art Center will be screening the documentary film RECOVER - Street Art in Chernobyl by Bane & Pest as an integral part of the Street Art Square festival on 13 October 2017 at 20.30h (in English / free entrance).
There will be an opportunity to discuss the film with the artists after the screening. 
Supported by the Swiss Arts Council, Pro Helvetia.