Embassy of Switzerland in Cyprus
As the official representation of Switzerland, the Embassy covers all matters concerning diplomatic relations between the two countries. It represents Swiss interests in the areas of political, economic, financial and legal affairs, as well as science, education and culture.
The Embassy can be reached by Cyprus Public Transport Buses of Nicosia, No. 115 and 119.
115: Lakatamia Hall - Solomos Square
119: Ouranou - Konstantinoupoleos - Solomos Square
cyprusbybus
Message from the Regional Consular Centre Athens regarding Biometric Swiss Passport Application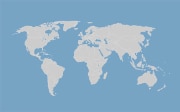 The mobile biometric station will be present in Nicosia on Friday, 7 December and Saturday, 8 December 2018.
Since the introduction of the biometric passport it has been necessary for applicants to attend in person.
For holders of documents which have expired or will be expiring in the next 18 months, please contact the Regional Consular Centre Athens to book an appointment (+30 210 7299471 or athens@eda.admin.ch).
Further instructions will be given approx. 3 months prior to your appointment.
We hope this service is of assistance to you.
Services and visa
All consular services and visa issues are provided by the Regional Consular Centre Greece/Cyprus in Athens.