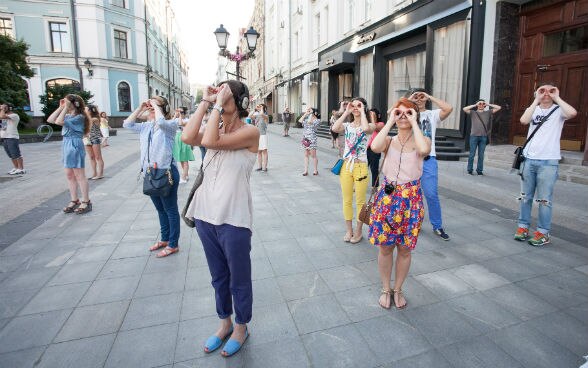 Within the framework of Pafos2017, the Embassy of Switzerland has the pleasure to announce 
REMOTE PAFOS
27 September - 4 October 2017, daily at 17h  
Stefan Kaegi, Helgard Haug and Daniel Wetzel are Rimini Protokoll; a theatre collective offering unusual perspectives of reality.
Their tailor made creation, Remote Pafos invites you to participate in an innovative theatrical performance. A group of 50 persons will set off simultaneously from Fabrica Cave wearing headphones through a selected route in Pafos guided by a synthetic voice (Greek / English) and a special soundtrack. Acting individually, yet being part of a group; an experience and an experiment shedding a different light on how reality can be perceived.
Duration: 1 hour 40 minutes
Starting point: Fabrica Cave
Participation: €10
Tickets:  SoldOut Tickets
Free transportation from finishing point to starting point by bus. 
Full details on the website of Pafos2017
Pafos2017 - Practical Information:
Participants are advised to wear comfortable shoes and long trousers.
Participants are encouraged to use public transportation instead of private vehicles, due to limited parking availability.
Supported by the Swiss Arts Council, Pro Helvetia, the Embassy of Switzerland and the Goethe-Institut Cyprus.