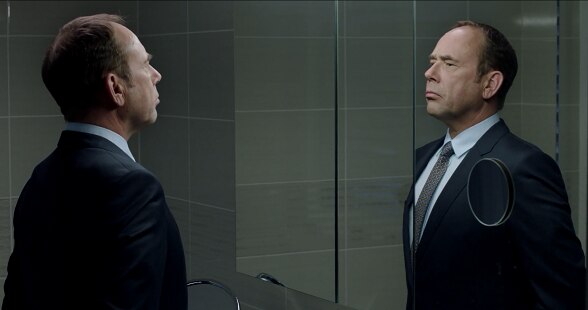 Within the framework of the month of Francophonie 2020,  organised by the Institut français de Chypre in cooperation with the Ministry of Education, Culture, Sports and Youth together with other partners, the Embassy of Switzerland has the pleasure to invite you to the screenings of the award winning film
"Ceux qui travaillent" (Those who work), directed by Antoine Russbach.
French with English subtitles - free entrance
Friday, 6 March 2020 at 21h - Cine Studio, University of Nicosia, NICOSIA 
- in cooperation with the Friends of Cinema Society
- a cocktail will be offered by the Embassy after the film.
Monday, 9 March 2020 at 20.30h - Theatro Skala, 15 Kyriakou Matsi, LARNACA
- In cooperation with the Larnaka-Famagusta Cinema Society
 
Cast: Olivier Gourmet, Adèle Bochatay, Louka Minnella

Synopsis: Frank devotes his life to work. Hanging on his phone, he manages the cargo ships he charters for large companies. While facing a crisis situation, Frank makes a brutal decision and gets fired. Deeply shaken, betrayed by a system to which he has given everything, he does some soul-searching to save the only link that still counts in his eyes: the one he managed to maintain with his youngest daughter, Mathilde.

Swiss Film Awards 2019: Best Fiction Film, Best Screenplay & Best Performance in a Supporting Role

Trailer
Full Francophonie programme available on the website of the Insititut français de Chypre
*********
Dans le cadre du mois de la Francophonie, organisé par l'Institut français de Chypre en coopération avec le Ministère de l'éducation, de la culture, du sport et de la jeunesse et d'autres partenaires, l'Ambassade de Suisse a le plaisir de vous inviter aux projections du film lauréat
"Ceux qui travaillent" réalisé par Antoine Russbach.
 - version originale en français, sous-titres en anglais -  entrée libre

vendredi 6 mars 2020 à 21h, Cine Studio, Université de Nicosie, NICOSIE
- en coopération avec Friends of Cinema Society
- L'Ambassade offre un cocktail après le film.
lundi 9 mars 2020 à 20h30, Theatro Skala, 15 Kyriakou Matsi, LARNACA
- en coopération avec Larnaka-Famagusta Cinema Society

Interprètes: Olivier Gourmet, Adèle Bochatay, Louka Minnella

Résumé: Frank consacre sa vie au travail. Accroché à son téléphone, il gère les cargos qu'il affrète pour de grandes compagnies. Alors qu'il doit faire face à une situation de crise, Frank prend une décision brutale et se fait licencier. Profondément ébranlé, trahi par un système auquel il a tout donné, il doit se remettre en question pour sauver le seul lien qui compte encore à ses yeux: celui qu'il a réussi à maintenir avec sa fille cadette, Mathilde.

Prix du cinéma suisse 2019: Meilleur film de fiction, Meilleur scénario et Meilleure interprétation dans un second rôle

Bande d'annonce     
 
Programme complet des événements, Institut français de Chypre: https://www.ifchypre.org/ 
*********