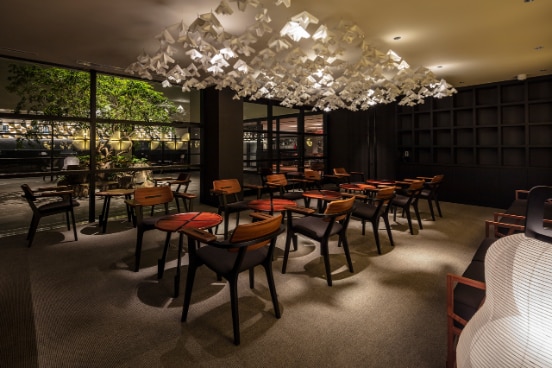 ENSO ANGO is a new concept that combines five dispersed hotels that function as one; all five lie in the bustling center of Kyoto between the major arteries of Gojo and Shijo Street.
In collaboration with Uchida Design, one of the hotel "ENSO ANGO TOMI II" has been designed by Swiss architecture/design studio atelier oï. Being the restaurant, the bar, the lounge or even the laundry, TOMI II showcases the world of atelier oï through furniture and interior decoration.
Books by Swiss publishers are also on display.
info: ENSO ANGO