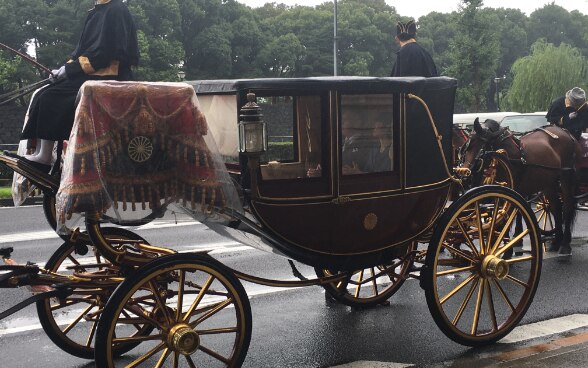 Prior to his latest appointment as ambassador extraordinary and plenipotentiary to Japan, Mr. Jean-François Paroz was Switzerland's Ambassador in Budapest. In 2010 he was the Commissioner for the organization of the 13th Francophonie Summit of Head of States in Montreux, Switzerland, and in 2011 the Commissioner of the 31st International Red Cross and Red Crescent Conference in Geneva.
Over three decades of Government service, Mr. Paroz's assignments include Counsellor at the Swiss Observer Mission to the United Nations in New York (1997), Deputy and then Head of the United Nations Coordination Unit of Political Affairs Division III in Bern (2002), Swiss Ambassador to Senegal, Mali, Mauritania, Cape Verde, the Gambia and Guinea-Bissau (2007). In addition, he served as advisor to the Secretary-General of the Organisation Internationale de la Francophonie (OIF) in Paris, Mr. Boutros Boutros-Ghali (2000).
Mr. Paroz holds a licence in history from the University of Lausanne and a graduate diploma in international relations from the Graduate Institute of International Studies in Geneva.
Born in 1960 in Moutier, Canton of Bern, he is married and has three children.