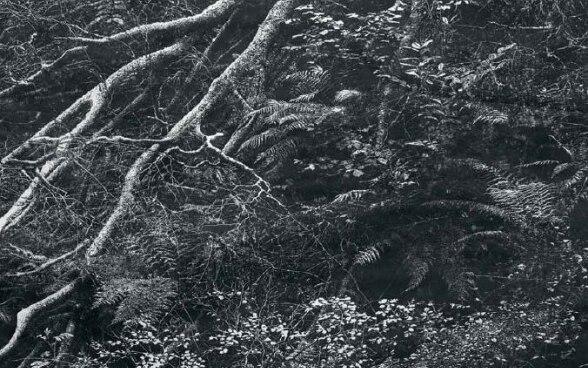 On the occasion of the cultural exchange exhibition, representatives of Winterthur gathered at the Residence of Mr. and Mrs. Ambassador Jean-François Paroz.  Mr. Michael Domeisen, Director of Location Promotion Winterthur Region presented the cultural and corporate landscape of this dynamic region of Switzerland.  He emphasized how the growth of the industry is closely intertwined with the development of the culture. 
Thereafter three speeches were delivered by the Swiss artists Mr.  Chris Pierre Labüsch and Georges Wenger and a Japanese artist, Mr. Akihiko Iwanami.  They have collaborated for many years with consistent enthusiasm and dedication, which lead to the "Swiss Japan Cultural Exchange Exhibition at the Kanaya Exhibition". The Swiss Ambassador Paroz praised the longstanding friendship relations between Winterthur-Zürich and Japan.
The event was attended by distinguished guests from the Japanese cultural and educational institutions as well as from the Switzerland-Japan business scenes. 
The exhibition is open until January 8th, 2018 at the Kanaya Art Museum. Works by Chris Pierre Labüsch are known for their configurational objects made out of iron. Georges Wenger is one of the most prominent Swiss artists in the fields of printmaking. They will be exhibited along with the landscapes by Akihiko Iwanami and the sculptures by Hiroko Tsuda. In addition, works by Winterthur-born Max Bill (1908-1994) and posters by Jean Arp (1886-1966), a sculptor and a poet as well as one of the founders of the Dada movement, will be displayed.
The city of Winterthur is the second largest city in the canton of Zürich.  This is where the industrialization of Switzerland took off.  It continues to grow as a hub for business and industry as well as a center of art.