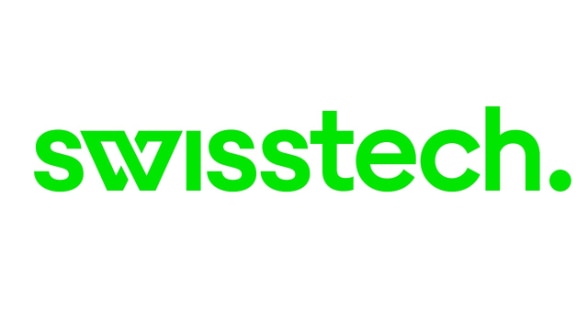 On the occasion of CEATEC Japan 2020, Switzerland puts the spotlight on the exceptional performance of the Swiss innovation ecosystem. As an outstanding innovation and technology hub, Switzerland is an attractive location for investors and foreign companies. This year, the Embassy of Switzerland is proud to present the swisstech.pitchinar and swisstech.pavilion to promote Swiss startups and companies during the CEATEC Japan 2020 online exhibition. Following CEATEC's theme "Society 5.0 and the New Normal", the pavilion and pitchinar provide platforms to discover excellent Swiss Solutions for Society 5.0.
Society 5.0 is Japan's vision for a super-smart, human-centric society in which social challenges are solved through technologies such as ICT, IoT, robotics, AI, and big data. The current pandemic has accelerated the transformation towards Society 5.0 and made even more acute the need for cutting-edge technologies and solutions in order to foster prosper and sustainable societies. With the swisstech.pitchinar, the Embassy of Switzerland is proud to introduce state-of-the-art Swiss Solutions for Society 5.0 distributed along the following three thematic pillars: Smart Cities, Smart Health, Human – Machine Interaction. Eleven exciting startups from Switzerland will present their products and services.
In parallel, the swisstech.pavilion at CEATEC, taking place online October 20-23, will feature 4 booths introducing 3 rising Swiss startups in addition to our investment promotion agency, the Swiss Business Hub Japan.  
Participating companies to the pitchinar and pavillion include: Secureaxis (AI-based acoustic analysis), Meteoblue (climate monitoring), YASAI (vertical farming), Global ID (biometric authentification), URODEA (Non-invasive solution for urinary retention), Hi-D Imaging (AI-based pre-operational planning for cardiac surgeries), SurgeonsLab (4D neuro-surgical simulators), WayRay (Augmented reality for the car industry and beyond), AVAtronics (noise cancellation), Animatico (AI-based avatar guides), Scandit (text or object recognition through augmented reality overlays) and Kandou (chip to chip links).
The swisstech.pitchinar and swisstech.pavilion are organized as part of #SwissTech, a campaign organized by Presence Switzerland in collaboration with Switzerland Global Enterprise and supporting institutional partners Innosuisse, digitalswitzerland and the swissnex network. The campaign aims to promote Switzerland as a leading high-tech nation that has much to offer to international investors and foreign companies.
Ready to join? Follow the links below:
swisstech.pitchinar October 22, 2020, 16:00 – 17:30 JST online.  Registration
swisstech.pavilion @CEATEC October 20-23, 2020, online.  Access