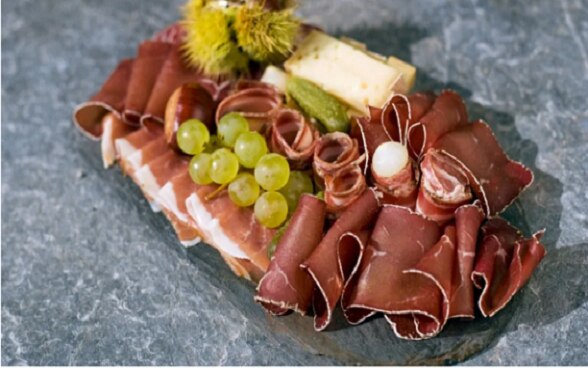 Beginning this fall, Swiss beef producers can export not only fresh beef, but certain processed beef as well to Japan. Switzerland's Federal Food Safety and Veterinary Office must register each prospective exporter with Japan's Ministry of Health, Labor and Welfare and certify that it meets the agreed hygiene standards for beef products. Swiss beef products had been banned access to the Japanese market for years, a policy that finds its roots back to the BSE crisis some three decades ago.
This market re-opening means that consumers in Japan can once again taste Swiss dried meat, including "Bündnerfleisch" from eastern Switzerland's canton of Graubünden.  
Beginning 2013, Switzerland intensified negotiations for the beef ban to be lifted. In July 2016, the Japanese authorities agreed that fresh beef exports may resume. The Embassy of Switzerland in Japan has been facilitating communication between the two sides throughout the process, which in the final stages included Japanese officials visiting Switzerland for inspections about one month before the start of the COVID-19 pandemic. The two countries agreed to a revised Export Verification Program and a health certificate, which define the parameters of exporting beef and beef products from cows no more than 30 months old to Japan. These documents are effective as of 30 September.
Until 30 September, only the United States, Canada, France, and Brazil were allowed to export beef products to Japan, according to the website of the Japanese Ministry of Health, Labor and Welfare.