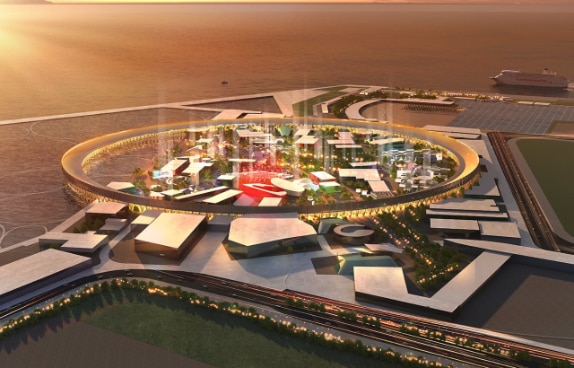 The world expo in Osaka, to be held from 13 April to 13 October 2025 under the theme 'Designing Future Society for Our Lives' is expecting 150 participating countries and 28 million visitors. Switzerland and Japan enjoy close political, economic and scientific relations. Its presence at the world expo in Osaka will provide Switzerland with a platform to gain visibility and to further develop its global network of contacts. Such platforms are becoming ever more important for the Swiss economy in an increasingly competitive global environment.
The Swiss pavilion at Expo 2025 in Osaka will be themed 'Innovative Switzerland'. Five years ahead of the target date for achieving the 17 Sustainable Development Goals of the 2030 Agenda, Expo 2025 is also expected to serve as a global platform to raise awareness about the issue of sustainable development. The Swiss pavilion will highlight how Swiss innovation contributes to sustainability and prosperity and showcase Switzerland as a leading hub for innovation.
The total budget for Switzerland's participation in Expo 2025 in Osaka amounts to CHF 17.6 million. Sponsorships awarded on the basis of the FDFA's sponsorship guidelines will account for 25% of the funding.
Next year, the Federal Council will submit to the Federal Assembly a federal decree and a dispatch on Switzerland's participation in the world expo in Osaka.
More information: Press release