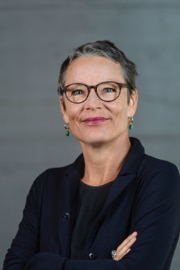 Dear readers
Welcome to the website of the Embassy of Switzerland in Nepal.
Switzerland and Nepal have maintained close relations for many generations, rooted in common democratic values and the long-standing development cooperation between the two countries.

As Switzerland's Ambassador to Nepal, it is my priority to maintain and strengthen the excellent bilateral relations between our countries and people.
Switzerland's partnership with Nepal has come a long way in addressing poverty, promoting the inclusion of different social and political groups and people, and in working towards social and economic well-being. The new Constitution, promulgated in September 2015, contains progressive provisions addressing historical grievances related to inequality, identity, geography, gender discrimination, social exclusion and unequal access to resources and opportunities. Building on the mutual trust and strong partnership achieved, Switzerland is committed to supporting Nepal in managing the transition from a centralised unitary state to an inclusive federal one and also to addressing the past root causes of conflict in Nepal.
Through this website, the Embassy aims to provide easy access to the information you seek. For further inquiries, do not hesitate to contact the Embassy. We will be happy to answer your questions or address any concerns.

I hope you will find this website useful and enjoy reading the content.
Yours sincerely
Elisabeth von Capeller
Ambassador of Switzerland to Nepal