Embassy of Switzerland in Nigeria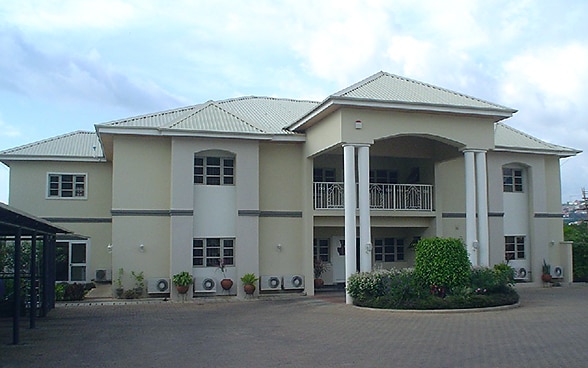 As the official representation of Switzerland, the Embassy covers all matters concerning diplomatic relations between the two countries. It represents Swiss interests in the areas of political, economic, financial and legal affairs, as well as science, education and culture.
Restrictions on entry into Switzerland by air, applicable from 8 February 2021
New travel rules were decided by the Federal Council on 27 January 2021. Persons entering Switzerland by air must submit a negative PCR test that is not older than 72 hours. Travelers will be checked before boarding the aircraft.
Extended contact tracing
Previously, only the contact details of people coming from a state or territory at risk were recorded. With immediate effect, this applies to any traveler arriving by plane, ship, bus or train. The relevant data will be collected via an electronic form, which will speed up and simplify the tracing of infections and allows transmission chains to be interrupted faster. The necessary electronic form can be found on the following link Entry Form Switzerland.

The Federal Office of Public Health (F0PH) has drawn up Recommendations for travelers and a List of regions and countries presenting a risk; both links are updated regularly. The list can be changed at any time by the Federal Council, consequently it must be consulted before each travel.
Travel Admin App
Travel safely and relaxed with Travel Admin, the FDFA's travel app.
The Travel Admin app provides ideal support in preparing a trip. The app also offers useful information and services for people travelling, not only in case of a crisis. But if the crisis does occur, the app can become a particularly valuable tool: The app has proven its worth, for example, in the context of the coronavirus crisis in organising the return journey of blocked Swiss travellers.

Please register with the Travel Admin App and check the Link What does the FDFA advise?