Embassy of Switzerland in Nigeria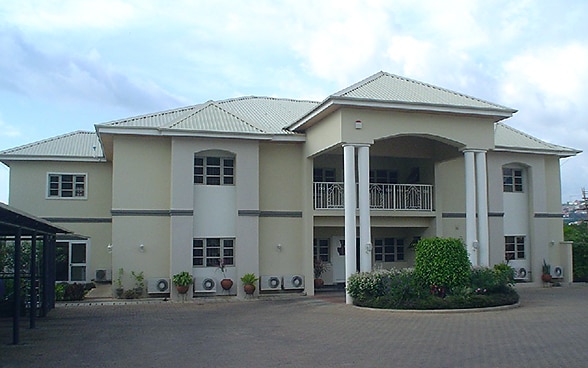 Nigeria is temporarily suspending all visas issued to nationals from Switzerland inter alia. This restriction came into effect from Friday, 20 March 2020, subject to review.
If you are a Swiss citizen and currently in Nigeria, and if you intend to return to Switzerland in the near future, please carefully monitor the situation with regard to possible outbound flight restrictions und undertake the necessary steps to travel home in a timely manner. Please stay in touch with relevant Airline offices and travel agencies. The Embassy might not be in a position to help you in an emergency situation.

Please register with the Travel Admin App and check the Link What does the FDFA advise?
President of the Swiss Confederation Simonetta Sommaruga: National Day 2020 greetings for the Swiss abroad
© UVEK / swissinfo.ch
Celebrating 1 August differently
This year's launch of Mission August 1st marks the first time the FDFA is celebrating Switzerland's national holiday online. The multilingual and interactive website – developed by Presence Switzerland together with the Consular Directorate – works as a virtual meeting place for the Swiss abroad, along with lovers of all things Swiss, where they can celebrate 1 August together and share their favourite moments online. From 27 July, you'll find a wide range of ideas and inspiration for your very own 1 August celebration: www.missione1agosto.org
Celebrating 1 August differently
© FDFA
As the official representation of Switzerland, the Embassy covers all matters concerning diplomatic relations between the two countries. It represents Swiss interests in the areas of political, economic, financial and legal affairs, as well as science, education and culture.