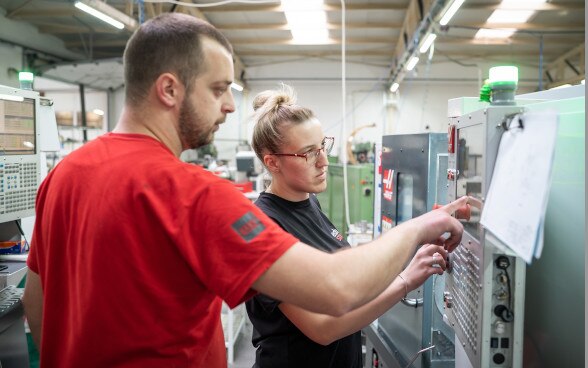 What is the goal?
Women and men benefit from inclusive and sustainable economic growth and equal economic opportunities.
What shall be achieved?
Effective PFM and improved business environment: Reforms and capacity building of relevant national and local administrations and macro-economic institutions enable them to manage public finances effectively and to shape a more enabling business environment, including for trade and investment.
Increased competitiveness: Strengthened innovation ecosystems, increased investment and private sector development lead to more competitive and resource-efficient enterprises, higher exports, more and better jobs and incomes for women and men.
Employability and employment: A labour market oriented VET system and effective intermediation between the economy and education system improve inclusive labour force participation, productivity and wages.
Resources: CHF 44,5 million