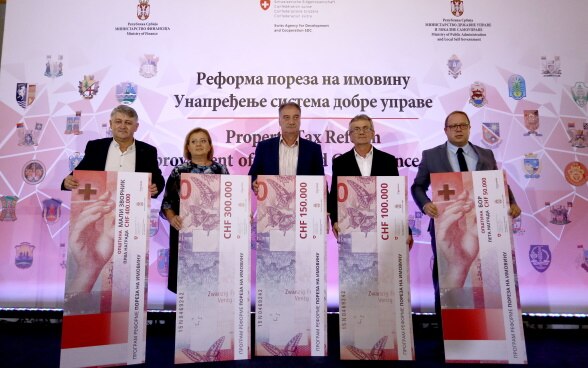 Based on public hearings the awarded local governments selected projects that will help improve their communities.
The citizens in the municipality of Mali Zvornik opted for the following projects: the reconstruction of one preschool institution, one classroom in another preschool facility and the construction of seven children's playgrounds. The remaining resources will be used to support the process of registering the names of streets, settlements and the numbering of houses. The second awarded municipality, Gornji Milanovac, will improve the conditions for children with special needs by reconstructing and furnishing the facilities they use.
In addition to the award grants, the Property Tax Reform program will continue to co-finance 21 local governments in Serbia. The aim is to improve citizens' participation in decision-making on how to spend the funds collected through property taxes.
"We are aware that the situation with the pandemic has changed priorities. However, our proposal to the local governments is to continue to involve their residents in the decision-making process. This can be done online, through social networks or the municipality's website or by telephone. We will continue to support and help local governments to find the best way to deal with this situation," said the Program Team Leader Alexander Grunauer.
The "Property Tax Reform" program is supported by the Government of Switzerland to the tune of EUR 5.5 million. The overall goal is to assist local governments in Serbia to increase their own revenues through property tax collection. The program also promotes the engagement of citizens and businesses in decision-making on how these revenues should be invested. The program is currently in its second phase, planned to last until April 2021.
More information is available in the media coverage below: