Embassy of Switzerland in Thailand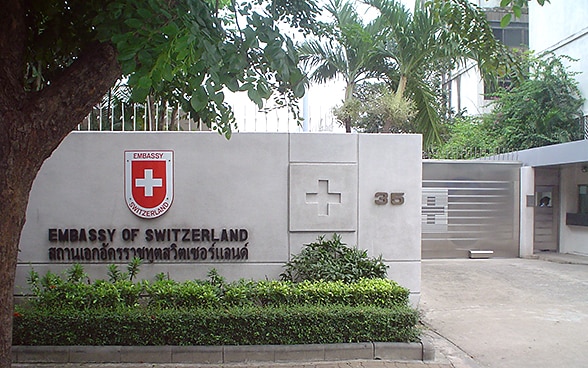 As the official representation of Switzerland, the embassy covers all matters concerning diplomatic relations between the two countries. It represents Swiss interests in the areas of political, economic and financial affairs, legal arrangements, science, education and culture.
Embassy's Facebook Page
Dear readers,
We are happy to announce the launch of our Embassy's Facebook page. I trust that you will find our posts interesting, informative and also entertaining. Likewise, we hope that our Facebook page will serve as a channel for you to share your questions, comments and concerns. So please do not hesitate to contact us. We look forward to welcoming you back as a frequent visitor – and thanks in advance for offering us your "Likes" and for sharing our Facebook page with your friends.
Ivo Sieber
Ambassador
Invitation to tender for security protection services
The Embassy of Switzerland in Bangkok launches a tender for Property protection services for the period 01.04.2017 to 31.03.2022 in Bangkok/Thailand on 03.10.2016 on www.simap.ch
The documentation (no. 931157) on this public call to tender may be downloaded from the platform by subsequently clicking on: Search – Running procedures – Project ID: 144797 – Search.
Once you selected the project please click on registration (for calls to tender) in order to log in and download the tender documentation.