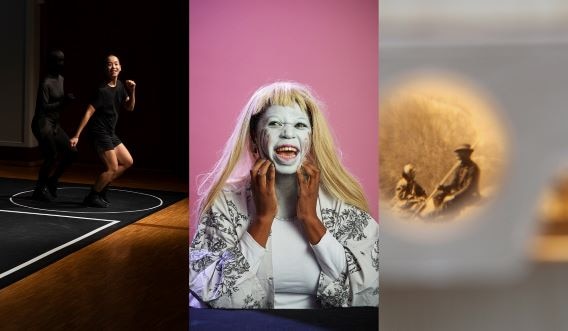 The Cultural Department works closely with cultural foundations, agencies and governmental bodies in Switzerland and the United Kingdom.
Pro Helvetia
Pro Helvetia – The Swiss Arts Council supports and disseminates Swiss arts and culture. It has a worldwide reach through its offices abroad and stimulates cultural production with its initiatives.

Swiss Music
The swissmusic platform aims to showcase Swiss music and related news. Its purpose is to bring together the main organisations that shape Swiss music scenes but also to highlight the projects of the artists who bring them to life.
Design Switzerland
Design Switzerland enables emerging Swiss design studios to gain visibility, build professional networks and reach their business goals across national and international markets.
Collection Cahiers d'artistes
This initiative by Pro Helvetia, the Swiss Arts Council, enables aspiring Swiss artists to publish an initial monograph in their name. Every two years eight artists are selected from among the applicants, based on the recommendation of a jury.

Performing Arts Selection
Swiss Performing Arts selection aims to promote Swiss theatre and dance companies in the national and international arena.