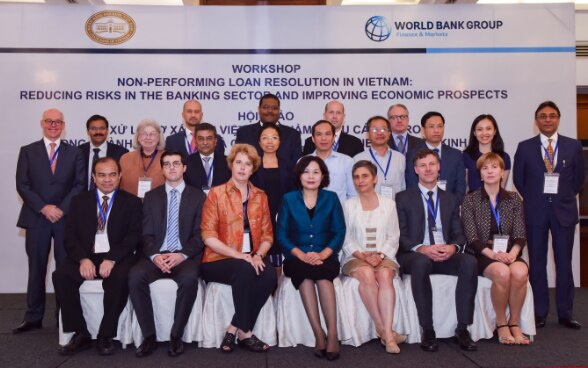 Vietnam is a priority country of SECO's economic cooperation and development. SECO focusses its support measures in selective strategic objectives in response to critical needs of Vietnam as Middle Income Country (MIC). These include building of a well-developed financial sector to safeguard an effective and cost efficient distribution of resources as well as economic resilience. SECO through the partnership with the State Bank of Vietnam (SBV) and the World Bank Group (WBG) have brought together experienced international expertise and local stakeholders to exchange relevant measures and steps to tackle persistent NPLs in Vietnam. Valuable lessons in successfully dealing with NPLs in Malaysia and India were shared and discussed interactively at the event. 
In her opening remarks, H.E. Beatrice Maser, Ambassador of Switzerland to Vietnam, underlined the great importance that Switzerland attaches to a sound financial system. Switzerland has supported Vietnam over many years to develop the financial sector. It encompasses the strengthening of the financial infrastructure, supervisory architecture and market transformation.   
Highlight of the conference can be found here.