Embassy of Switzerland in Cyprus
Coronavirus (COVID-19)
The governments of the Swiss Confederation and of the Republic of Cyprus, as well as other authorities, have taken and strengthened preventive and operational measures to face the Coronavirus Covid-19 pandemic. Updated directives and recommendations are given hereafter. Please make use of them and follow them strictly.
For information related to the Coronavirus (COVID-19), kindly consult the information and directives of the authorities of Cyprus (Press and Information Office) and of the Swiss Federal Office of Public Health (FOPH), as well as the recommendations of the World Health Organisation WHO.
Travellers from Cyprus to Switzerland

All travellers must complete an electronic registration form before entering Switzerland (further information and form available here). In addition, travellers arriving by plane are requested on entry to display a negative PCR test not older than 72hrs. (As of 3 June 2021, no mandatory quarantine applies to travellers from Cyprus.)
Exemptions to these rules (applicable as of 31 May 2021, can be found here):
You can show proof that you are fully vaccinated against Covid-19. Your vaccination must be in compliance with specified requirements.
You can show proof that you have had Covid-19 and have recovered. This exemption is valid for 6 months.
Children and young persons under 16 years.
Do you have any questions which are not answered in the FAQ? Several infoline phone numbers are at your disposal.
General information about entry into Switzerland is available from the State Secretariat for Migration SEM.
Please ensure that you always take the provisions of your airline company into consideration.
Travellers from Switzerland to Cyprus

Swiss authorities recommend that non-urgent travel should still be avoided.

As of 1 March 2021, the authorities of the Republic of Cyprus request travellers from Switzerland, presently in category "red", to:

previously complete an electronic registration form: "CyprusFlightPass",
display on entry a negative PCR test not older than 72hrs,
undergo a PCR test upon arrival (traveller-paid)
(further information available here)
Vaccinated persons must also complete the electronic registration form. Special conditions may apply.
Travel Advice FDFA (in German, French and Italian) offers basic information for travel preparation by informing on possible risks and certain precautions. It is to be considered as a complementary source of information.
Swiss travellers are strongly encouraged to register on the "Travel Admin App FDFA", in order to make contact possible with the Federal Department of Foreign Affairs FDFA if required.
For the current regulations in Cyprus, please refer to the information provided by the competent Cypriot authorities. Further enquiries can be made to the consulates of Cyprus.
Please ensure that you always take the provisions of your airline company into consideration.
Swiss–EU institutional agreement
No signing of Swiss–EU institutional agreement
At its meeting on 26 May, the Federal Council undertook an overall evaluation of the outcome of the negotiations on the institutional framework agreement (InstA).
Video: #SwissEUrelations – a first rank partnership 
The European Union is Switzerland's most important partner by far and effective cooperation is therefore vitally important. This video presents facts and figures about the close economic and human relations between Switzerland and the European Union. #SwissEUrelations #MoreThanNeighbors
As the official representation of Switzerland, the Embassy covers all matters concerning diplomatic relations between the two countries. It represents Swiss interests in the areas of political, economic, financial and legal affairs, as well as science, education and culture.
The Embassy can be reached by Cyprus Public Transport Buses of Nicosia, No. 115 and 119.
115: Lakatamia Hall - Solomos Square
119: Ouranou - Konstantinoupoleos - Solomos Square
cyprusbybus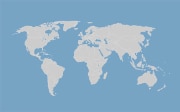 Services and visa
All consular services and visa issues are provided by the Regional Consular Centre Athens.