Swiss support to Kyrgyzstan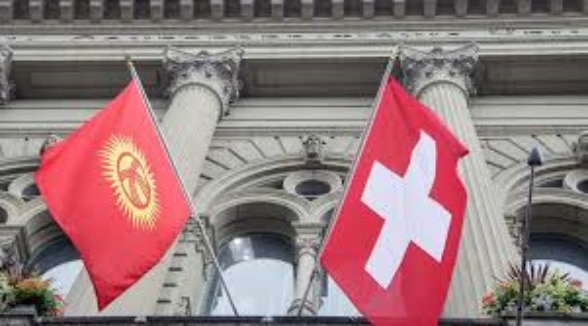 The Swiss Cooperation contributes to prevent and respond to the COVID-19 crisis in Kyrgyzstan. It provides assistance to the Kyrgyz Government and operates in close coordination with other development partners and diplomatic representations.
The Swiss Embassy in the Kyrgyz Republic in close collaboration with its implementing partners, has supported several initiatives to address the most urgent needs of the population and the country.
Switzerland supports vulnerable families living in deprived settlements in Bishkek and Osh

More than two thousand elderly people living under the minimum subsistence level receive assistance from Switzerland
Switzerland protects waste and water service providers from bankruptcy
Switzerland and UNFPA to donate personal protective equipment for health workers of Kyrgyzstan to fight against COVID-19
Switzerland provided humanitarian aid to vulnerable people of Naryn, Chui and Osh oblasts through municipalities
Switzerland and Aga Khan Foundation provide humanitarian aid to farmers of Naryn oblast of Kyrgyzstan
Switzerland enhances public awareness on prevention against COVID-19 in Kyrgyzstan
Switzerland established the telecommunication network of healthcare organizations in Kyrgyzstan
Call 118! Switzerland helped to establish call centres in Kyrgyzstan to combat COVID-19
Swiss project supports municipalities of Issyk-Kul and Jalal-Abad regions to help vulnerable people
Switzerland supports WFP in helping social inpatient institutions in Kyrgyzstan to cope with COVID-19 hardships
Swiss funded project to support farmers of Osh oblast of Kyrgyzstan
Switzerland donates personal protective equipment for medical workers to fight against COVID-19