Embassy of Switzerland in the United Kingdom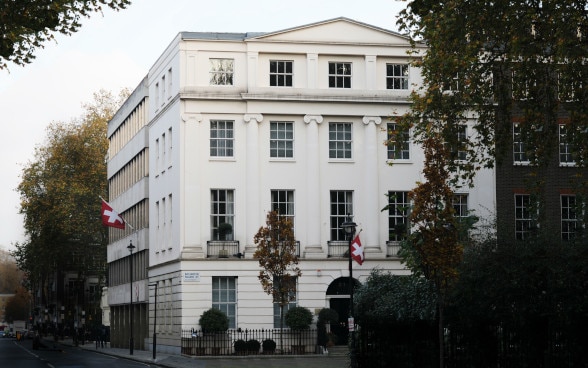 As the official representation of Switzerland, the embassy covers all matters concerning diplomatic relations between the two countries. It represents Swiss interests in the areas of political, economic and financial affairs, legal arrangements, science, education and culture.
Brexit
List of Frequently Asked Questions (FAQ) which covers many of the queries received so far from Swiss citizens regarding Brexit developments.