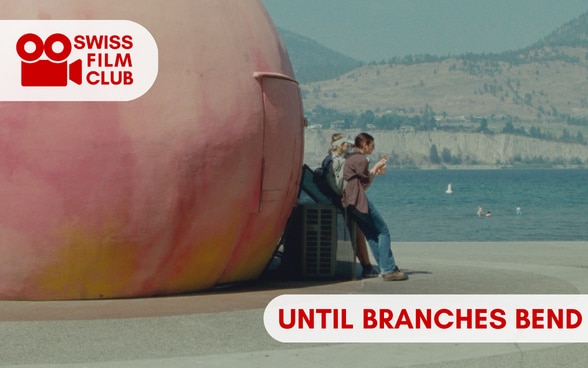 Join us for the first hybrid screenings of the Swiss Film Club in Canada!
The blistering heat of BC's Okanagan, an invasive insect and growing distrust within a tight-knit community. These are the ingredients that make the gripping story of UNTIL BRANCHES BEND, a beautifully told psychological drama by Vancouver-based director Sophie Jarvis.
The Swiss-Canadian co-production won the Prix de Soleure 2023 as well as the VIFF Best BC Film Award in 2022. You are invited to enjoy the screening of the film in your city or online!
VANCOUVER - Past 
OTTAWA - Past 
MONTRÉAL - Past 
TORONTO - Past
ONLINE
No screening in your city? 
Join us ONLINE for an exclusive virtual screening. 
When: Friday, April 21 to Sunday, April 23
Where: Online
Ticket: Register here / Geo-blocked to Canada, limited capacity
Want to stay in the loop for further editions of the Swiss Film Club?

Subscribe to our newsletter and don't forget to invite the movie-lovers in your circle to join as well!