Consulate General of Switzerland in Vancouver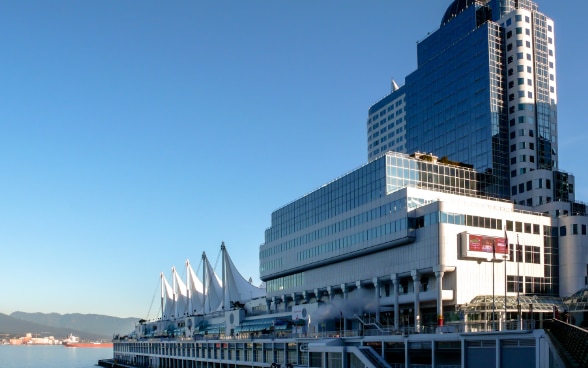 COVID-19
Personal visit to Consulate
Consular services are available, but for urgent and essential cases and by appointment only. Wearing a facial-mask is recommended.
Travelling to Switzerland
Swiss citizens must hold a valid Swiss passport / ID to enter Switzerland from Canada.
By decision of the Federal Council, dated March 18, 2020, Switzerland can only issue visas in very limited circumstance. Until future notice, no Schengen C visas are being issued. Only national D visas for study or family reunion can be presented.
For additional information, please consult the webpage of the State Secretariat for Migration: FAQ entry restrictions
Travelling to Canada
For information on Canadian measures regarding the conditions of entry into Canada please visit: Government of Canada
The practical aspects of the implementation of these measures fall within the competence of the Canadian authorities.
Life Certificate for the Swiss pension AHV / AVS
Due to the COVID-19 pandemic, the Swiss Compensation Office (SCO) in Geneva is now accepting the life certificate, filled out and signed by the insured person, together with a copy of a valid identity document (with photo). The documents can be sent to Consulate General of Switzerland in Vancouver, which will then forward them to the competent office in Geneva.
A scan of the life certificate (both sides) along with the copy of a valid identity document (with photo) can also be sent directly to the SCO at the following e-mail address: sedmaster@zas.admin.ch
+++++++++++++++++
For information related to the Novel Coronavirus (COVID-19) kindly consult the information and directives of the local authorities and the recommendations of the World Health Organization WHO.
In Switzerland, the Federal Office of Public Health (FOPH) informs in regards to the Novel Coronavirus and publishes travel advice accordingly.
+++++++++++++++++
The Travel Advice FDFA (in German, French and Italian) offers travelers basic information for travel preparation by informing on possible risks and certain precautions. They are to be considered as a complementary source of information.
+++++++++++++++++
Swiss travelers abroad should register on the "Travel Admin App". Please make sure to download the application and to register your travel.
More information: Press release of the Federal Council (19.03.2020)
+++++++++++++++
For urgent requests, kindly contact the FDFA Helpline (Tel. +41 800 24-7-365 / +41 58 465 33 33) or contact your representation directly.
Applicants for visas to Austria, Finland, Germany, Hungary, Slovenia and Spain. Please go to the the website Visa & Entry to Switzerland. All the information under the section "Schengen visas" apply to you as well.