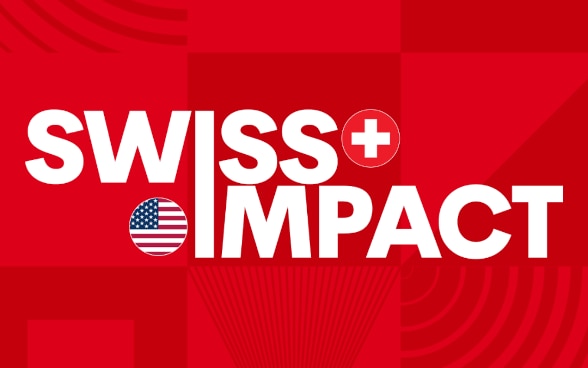 Switzerland is traditionally known for its chocolate and cheese, mountains and lakes, as well as punctual trains and watches. But Switzerland has a lot more to offer to the world and especially to the United States.
We are an important and reliable international partner in fields ranging from politics and economy to technology, innovation, and science. Furthermore, Switzerland's innovative spirit, its commitment to sustainability, and the democratic values shared with the U.S. strongly contribute to the excellent relationship between both countries.
SWISS IMPACT highlights the breadth of Switzerland's positive impact in the U.S., particularly in the five topic areas of Innovation, Sustainability, Economic Relations, Responsible International Action, and Culture. As such, we have launched the brand new SWISS IMPACT website, which is a great tool to learn about Switzerland's role in these fields and to explore the programming of our representations across the United States. Featuring all past and upcoming events, the website showcases how the Swiss official representations, companies, research institutions, and scientists work together with local partners to further strengthen the excellent relationship between Switzerland and the U.S.

Did you know for example that Switzerland…

…has numerous world-class public research institutions that contribute to finding innovative solutions in various fields here in the U.S.? (Innovation)

…is the seventh largest foreign direct investor in the U.S.? (Economic Relations)
…and the U.S. face some of the same issues related to climate change and therefore work together to tackle these challenges? (Sustainability)
…currently holds a seat as a non-permanent member of the UN Security Council that it uses to promote Swiss humanitarian values? (Humanitarian Affairs)
…has four national languages, each of which is celebrated during one week every year? (Culture)
We invite you to explore the new website by visiting www.swissimpactUSA.com and encourage you to register for one of our many public events. You can also sign up for our various newsletters in the "stay in touch" section of the website if you would like to stay up to date on the activities of our representations across the U.S.