Ambasada Švajcarske u Beogradu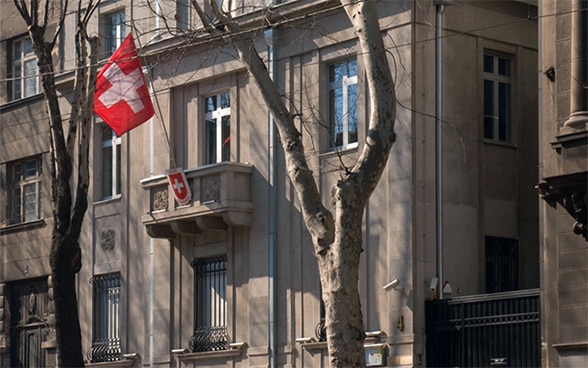 VAŽNO OBAVEŠTENJE:
Šalteri ambasade će biti zatvoreni u utorak, 26. novembra 2019.
U funkciji zvaničnog predstavništva Švajcarske, ambasada obavlja mnoštvo različitih aktivnosti koje pokrivaju sve tematske oblasti diplomatskih odnosa između dve vlade. Ona zastupa interese Švajcarske u oblasti politike, privrede, finansija, pravosuđa, nauke, obrazovanja i kulture.
Da li vam je potreban novi pasoš?
Dodatne informacije
Linkovi
Informacije o Švajcarskoj
Putovanja
Mediji
Detailed information can be found on the german, french or english page.