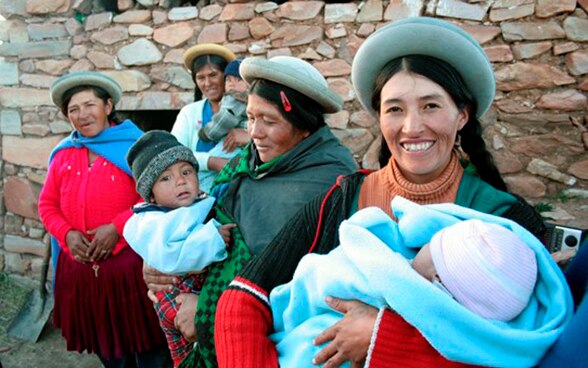 Violence against women and girls is one of the most widespread violations of human rights and a major obstacle for sustainable development, economic growth and reducing poverty. Gender-based violence is a priority issue for Switzerland's international cooperation and is one of the three focal points of Switzerland's efforts in favour of gender equality. Gender equality features prominently in the Federal Council's dispatch on Switzerland's International Cooperation 2017–2020, as well as the intention to strengthen the rights of women and girls to empower them to independently contribute to sustainable development.
The SDC allocates approximately CHF 10 million annually to various projects to combat violence against women in over ten countries, including Nepal, the Democratic Republic of the Congo, South Sudan and Tajikistan. In addition, it makes contributions to several multilateral organisations active in this sector, in particular those working with victims of gender-based violence in conflict situations.
The SDC intends to intensify its commitment in this area in the years to come. This spring, it decided to support two new projects in Mongolia and Bolivia.
Better access to justice and prevention
Both projects follow up the implementation of legislation adopted in 2004 in Mongolia and in 2013 in Bolivia prohibiting violence against women. They aim among others to ensure better access to justice for women who are victims of violence by strengthening decentralised legal services and dialogue with the political authorities of the two countries.
Although the new legislation has entered into force, the number of victims of gender-based violence in Mongolia and Bolivia remains very high. The legislation is seldom enforced and by far not all women are aware of their rights and the victim support services available. Furthermore, patriarchal values which all too often legitimise the use of violence persist.
As part of these two new projects, the SDC is also focusing on prevention activities that include men and boys as well as women and girls. In both Mongolia and Bolivia, the SDC can rely on collaboration with UN Women and the United Nations Population Fund (UNFPA) to increase the reach of its activities.