Politorbis Nr. 63: Die Auslandschweizergemeinschaft - La communauté des Suisses de l'étranger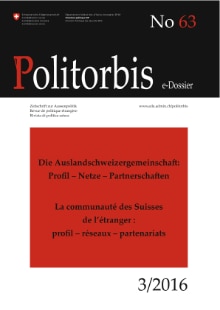 This magazine on Swiss foreign policy publishes articles written by experts. It appears several times a year. The articles are published usually in the language in which they were written. The contents do not necessarily reflect the views of the FDFA.
The e-dossier number 63 complements the number 62.