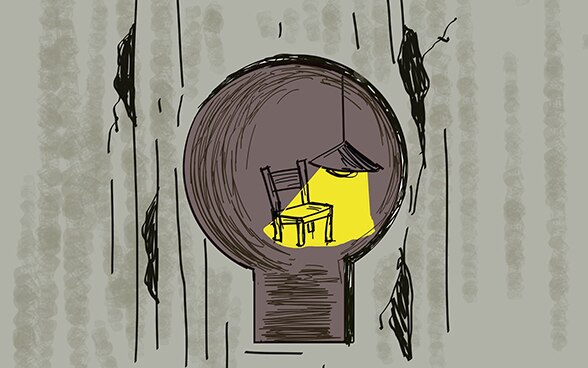 The fight against torture has long been a Swiss foreign policy priority. International law prohibits torture and ill-treatment at all times and in all circumstances. Switzerland is committed to ensuring that the ban is upheld worldwide and supports monitoring and enforcement internationally.
An action plan sets out how Switzerland supports the absolute and universal ban on torture and ill-treatment and encourages its implementation. It describes how Switzerland supports international monitoring and enforcement of the ban on torture and how it cooperates with other states, international organisations and NGOs.
FDFA Action Plan against Torture
Multifaceted commitment
Among other things, Switzerland works to ensure that as many states as possible ratify the United Nations Convention against Torture (CAT) and its optional protocol (OPCAT). The ratification and implementation of these agreements leads demonstrably to a reduction in torture.