Belarus: Swiss prisoner is free
The Swiss citizen Tanguy Darbellay, who was arrested during the protests in Belarus, was released on Friday. Federal Councillor Ignazio Cassis had pressed for his release during a phone conversation with his Belarusian counterpart Uladzimir Makej.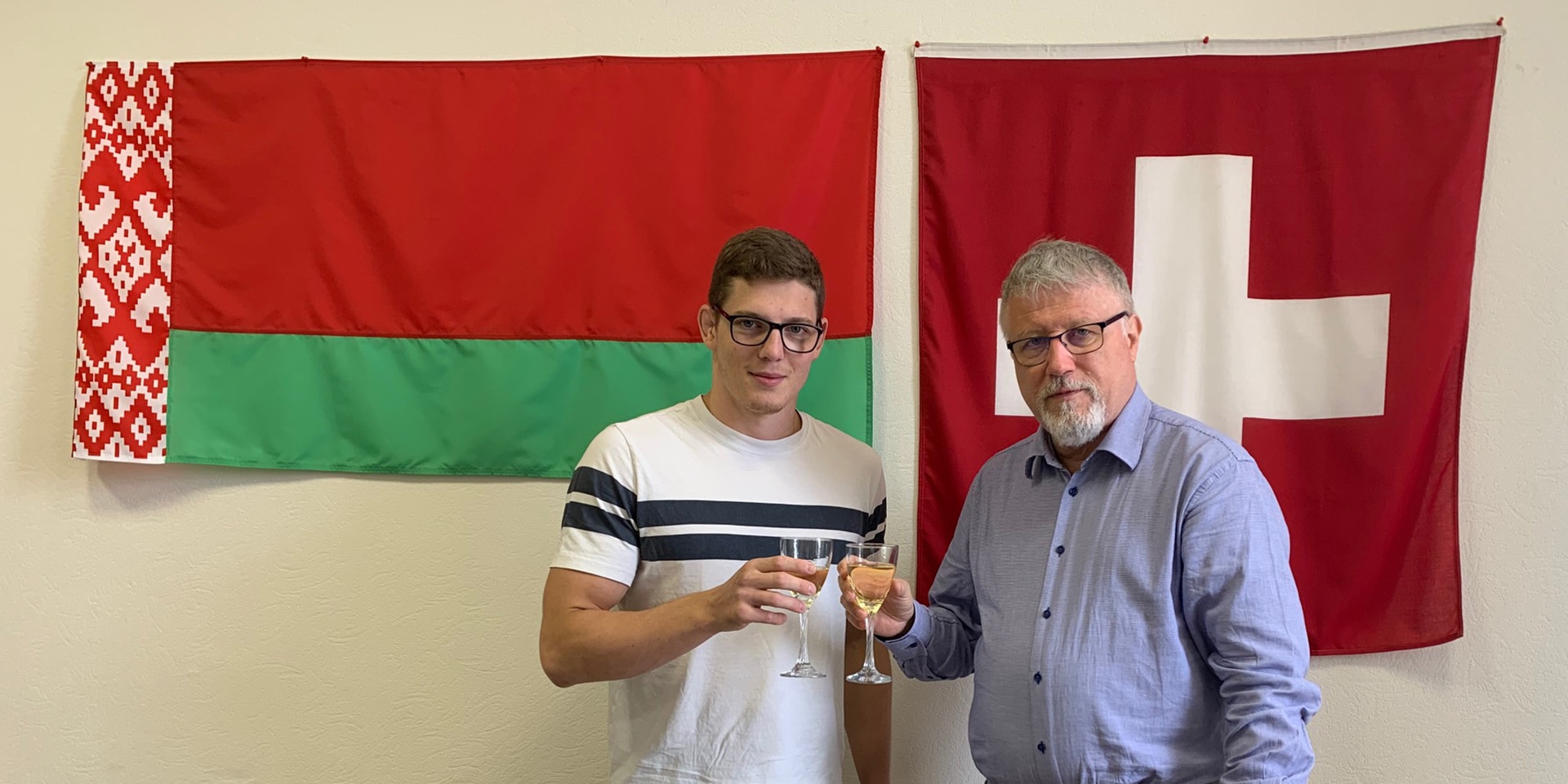 Tanguy Darbellay (left) and Ambassador Claude Altermatt express their relief shortly after the release. © FDFA
Federal Councillor Ignazio Cassis expressed his relief at the release of the Swiss citizen Tanguy Darbellay. He thanked all those involved for their efforts which led to his release. A few hours before his release, he had spoken on the phone with the Foreign Minister of Belarus, Ulazdimir Makej. In addition to the case of the detained Swiss citizen, the human rights situation in Belarus as a whole was discussed.
Tanguy Darbellay is in good health and met with the Swiss Ambassador in Minsk, Claude Altermatt, after his release.
The Swiss citizen was arrested at the beginning of the week during the protests in connection with the presidential elections in Belarus. The Federal Department of Foreign Affairs (FDFA) has been in close contact with the Belarusian authorities since Tuesday and has been working intensively at all levels for the release of the Swiss citizen.
In a statement, the FDFA had called on Belarus to respect the human rights.