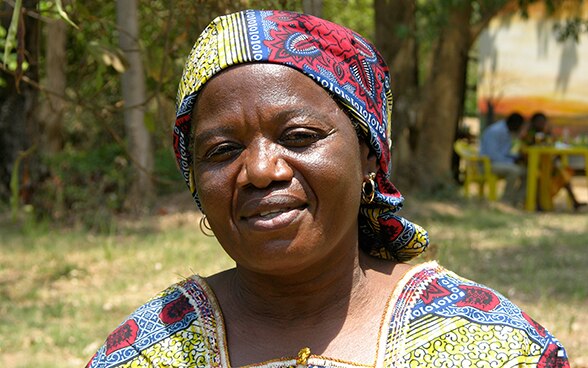 A human rights defender works to ensure that human rights are actually respected. They are often exposed to considerable dangers and threats of physical violence. The FDFA aims to provide better protection for human rights defenders and through this give legitimacy to their work. Switzerland's representations abroad play an important role in achieving this. The "Swiss Guidelines on the Protection of Human Rights Defenders" form the basis of its commitment.
Human rights defenders come from different professional and personal backgrounds: for example, they work as lawyers, journalists, farmers or in other occupations. As a result of their work they themselves often become victims of human rights violations.
The UN defines human rights defenders as persons who, in either a private or professional capacity, individually or as part of a group, work to defend human rights by peaceful means. Human rights defenders recognise the universality, interdependence and indivisibility of human rights, regardless of gender, ethnicity, nationality, religion, sexual orientation or other characteristics.
The following areas of law are of central importance for human rights defenders:
Right to freedom of expression (Art. 19 of the International Covenant on Civil and Political Rights)
Right of peaceful assembly (Art. 21 of the International Covenant on Civil and Political Rights)
Right to freedom of association (Art. 22 of the International Covenant on Civil and Political Rights)