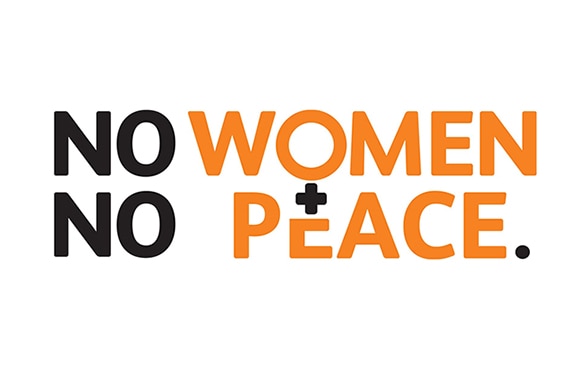 Since they are as much the victims of armed conflict as men, it is important that women are fully involved in conflict resolution and post-conflict reconstruction. The UN Security Council sent out a powerful signal 15 years ago in adopting resolution 1325 on women, peace and security, which calls on all those involved in conflicts and fragile situations to
increase women's involvement in the prevention of conflicts and in peacebuilding;
protect the rights of women and girls during and after armed conflicts, take the particular needs of women and girls into account, and prevent gender-based violence;
increase the participation of women in emergency aid and reconstruction efforts.
It is mostly men who are threatened with armed violence, imprisonment and disappearance, whereas it is primarily women who experience violence directed at civilian populations in times of war. Women often have to support their family singlehandedly and are forced to migrate. As such, they are directly affected by supply shortages and consequently the first to require humanitarian aid. Many women suffer from sexual violence employed systematically as a weapon of war, and run the risk of being forcibly recruited by armed groups. At the same time, thousands of women around the world work to promote a non-violent society, but their voices are too rarely heard in official peace processes.
Switzerland's pioneering role
Switzerland was one of the first countries to adopt a national action plan for the implementation of resolution 1325. In marking 15 years of the resolution, it wishes to reaffirm its pioneering role in this regard. On 9 September, the FDFA's Human Security Division (HSD) and Swiss Agency for Development and Cooperation (SDC) organised an international conference at the Maison de la Paix in Geneva. Nowadays, it is no longer an issue of whether or not women can participate in peace processes, but of how the quality of their involvement can be enhanced. This was the core message of a conference that aimed to give voice to the insights and opinions of various local and international protagonists, with a view to their input being aired at a high-level meeting scheduled for October in New York.
"15 years of UN Security Council resolution 1325 on women, peace and security – review and outlook" conference press release of 9 September 2015
Unfortunately, resolution 1325 has failed to deliver so far. There are still too few women occupying key positions in the UN system, in governments and in civilian and military peace missions. To date, few women have participated in formal peace negotiations either as negotiators, mediators or observers.
It is in terms of civil society that the resolution has had its biggest influence in conflict and post-conflict countries. Women's organisations are exercising their right to participation as enshrined in the resolution, in order to assert their demands on warring parties and on those holding power, particularly in relation to transitional structures. Switzerland is looking to support civil society efforts and foster links between women's coalitions and official peace processes in numerous countries.