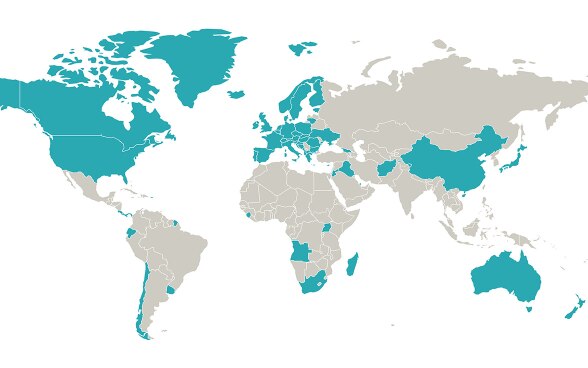 The Montreux Document of 17 September 2008 is the first document of international significance to define how international law applies to the activities of private military and security companies (PMSCs) when they are operating in an armed conflict zone. It contains a set of good practices designed to help states take measures nationally in order to fulfil their obligations under international law.
Contribution
The Montreux Document gives expression to the consensus that international law does apply to PMSCs and there is not a legal vacuum concerning their activities. It is a practical and realistic contribution which aims to promote respect for international humanitarian law and human rights. It addresses legal questions raised by PMSCs without creating new obligations. It is not a legally binding instrument.
Content
Part One of the Montreux Document makes a distinction between Contracting States, Territorial States and Home States. For each category, there is a recall of their pertinent obligations under international humanitarian law and human rights law. The question of attributing the conduct of a private person to a Contracting State under customary international law is also addressed. The responsibilities of PMSCs and their personnel, and the liability of superiors are also covered in Part One.
Part Two covers good practices for regulating PMSCs, weapons and armed services: the establishment of transparent regimes, terms for granting licenses and adopting measures to improve supervision and accountability. These good practices are intended, inter alia, to assist States to implement their obligations under international humanitarian law and human rights law.
History
The Montreux Document is the result of an initiative launched jointly by Switzerland and the International Committee of the Red Cross. The drafting of the Montreux Document was based on the work of four intergovernmental meetings which took place between January 2006 and September 2009.
The FDFA organised a first exploratory meeting in Zurich on 16-17 January 2006, bringing together government experts and representatives from the security industry and civil society for a first survey of the subject matter.
A second meeting along similar lines took place in Montreux on 13-14 November 2006, at which participants discussed good practices for three types of states: states contracting with PMSCs, states on whose territory PMSCs operate and the states of the PMSCs' nationality.
A third meeting on 14-16 April 2008 served to consolidate views among a wider circle of government experts, representatives from human rights organisations and the industry on a first draft. On the basis of these discussions the draft was revised and submitted to participating governments for a final consultation.
At the fourth (and concluding) meeting on the "Swiss Initiative" in Montreux on 15-17 September 2008, the Montreux Document was finalised and the participating governments adopted it by consensus.
The Montreux document is available in English, Arabic, Chinese, Spanish, French, Finnish and Russian.