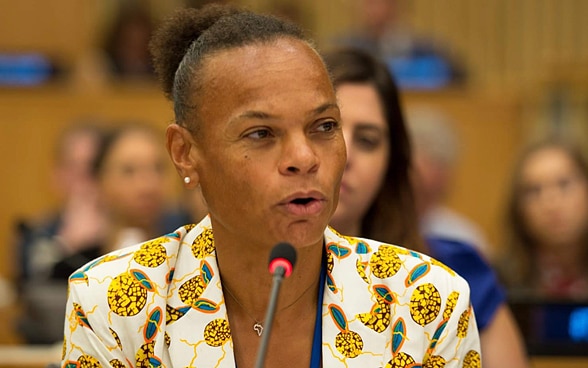 Patricia Danzi holds a bachelor's and a master's degree in agricultural economics, geography and environmental science from ETH Zurich and the University of Zurich, and carried out postgraduate research in development studies at the University of Geneva. Since 1996 she has worked for the ICRC, initially as a delegate in Africa, South America and the Balkans.
In 2004 she was appointed deputy head of the Horn of Africa Division. She then worked as a political adviser to the ICRC's head of operations. In 2008 she took over the management of operations on the American continent. For the last four years, Danzi has been regional director for Africa at the ICRC's headquarters in Geneva, with a staff of around 7,500.
Years of experience
Patricia Danzi's many years of experience have equipped her with extensive expertise in the field of development cooperation. She also has an excellent network of international contacts. She has a deep understanding of the opportunities and challenges of development policy, particularly in the African context.
Her track record includes a wide variety of negotiating, interrelational and mediation work with various actors in war and crisis zones, the management of a number of ICRC missions as well as internal organisational tasks and restructuring. She thus has the qualities required to further develop Switzerland's international cooperation and lead the SDC into the future.
Ms Danzi has dual Swiss and Nigerian citizenship. As SDC director general, she succeeds Manuel Sager, who has headed the SDC since November 2014 and is taking his retirement.
---
Address for enquiries:
FDFA Information
Tel. +41 58 462 31 53
info@eda.admin.ch
---
Publisher: