Ignazio Cassis in San Marino: a visit between tradition and innovation
Federal Councillor Ignazio Cassis participated as official speaker at the investiture of the captains regent of San Marino, a traditional ceremony that has been handed down unaltered since 1243. Mr Cassis is the first federal councillor to take part in this capacity.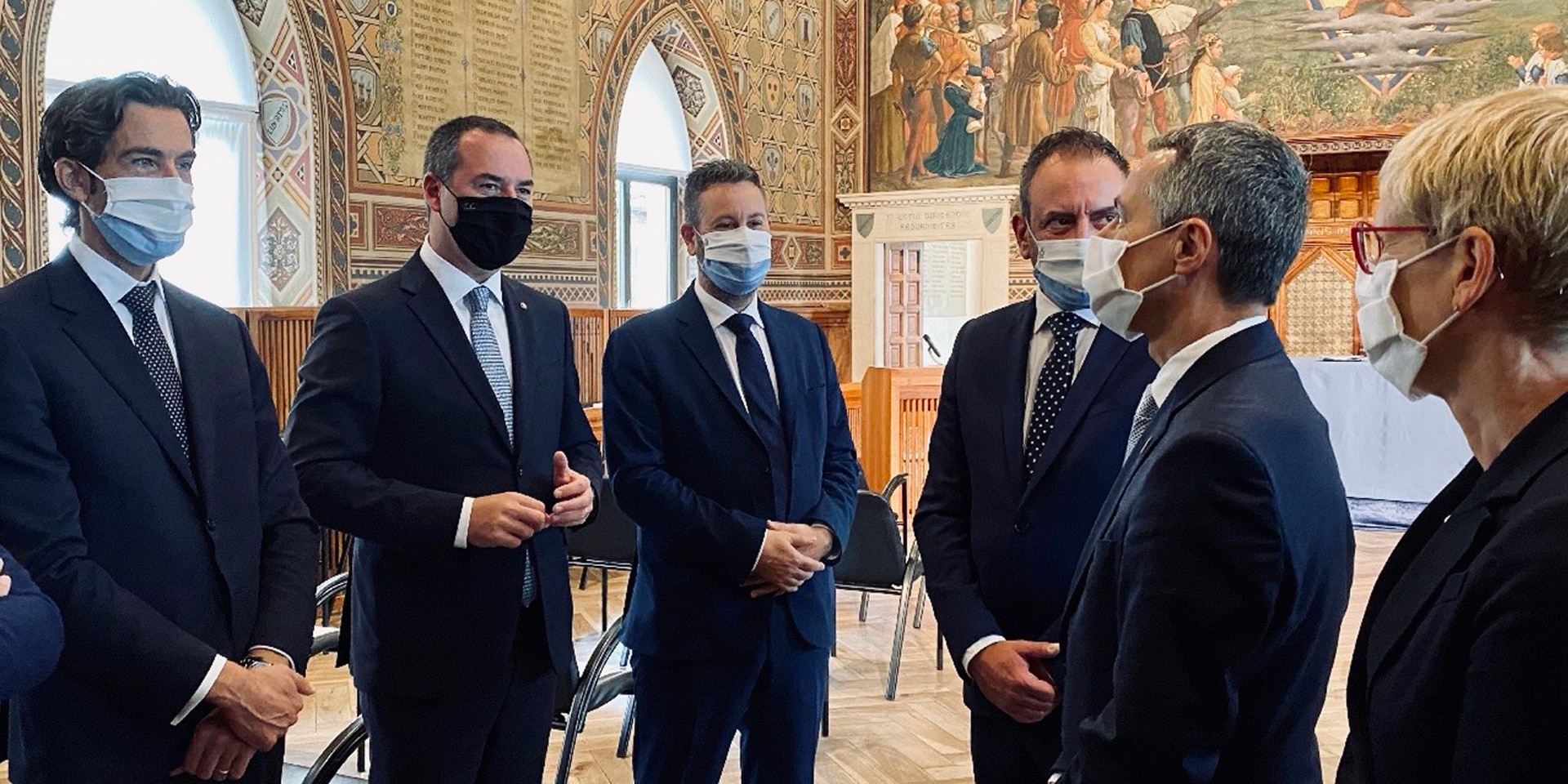 Ignazio Cassis talks with San Marino state officials. © FDFA
The Republic of San Marino, a 61.19 square kilometre enclave in northern Italy, is governed by two Captains-Regent elected every six months. Federal Councillor Ignazio Cassis was welcomed on Thursday 1 October as an official speaker at the inauguration ceremony of the new Captains Regent.
"Upholding our traditions doesn't mean remaining wedded to the past and ignoring the challenges posed by the passing of time," he said in his speech, also recalling the importance of multilateralism and stressing the role of International Geneva as a platform for discussion on digital issues. 
During the visit, Mr Cassis had discussions with a delegation from the San Marino government and the state secretary for foreign affairs, Luca Beccari. The two countries expressed their desire to work still more closely together and further improve their already good relations. 
They also signed a memorandum of understanding in which they undertook to strengthen cooperation in the multilateral arena to ensure the defense of and respect for common values, such as peace, human rights, democracy and good governance.