Statement Israel / OPT
The Federal Department of Foreign Affairs (FDFA) monitors the political and social situation abroad and issues specific position statements. The FDFA's positions are guided by the objectives, and priorities of Swiss foreign policy as set out, for example, in the Federal Constitution, the Federal Council's foreign policy strategy, and other thematic and geographical strategies.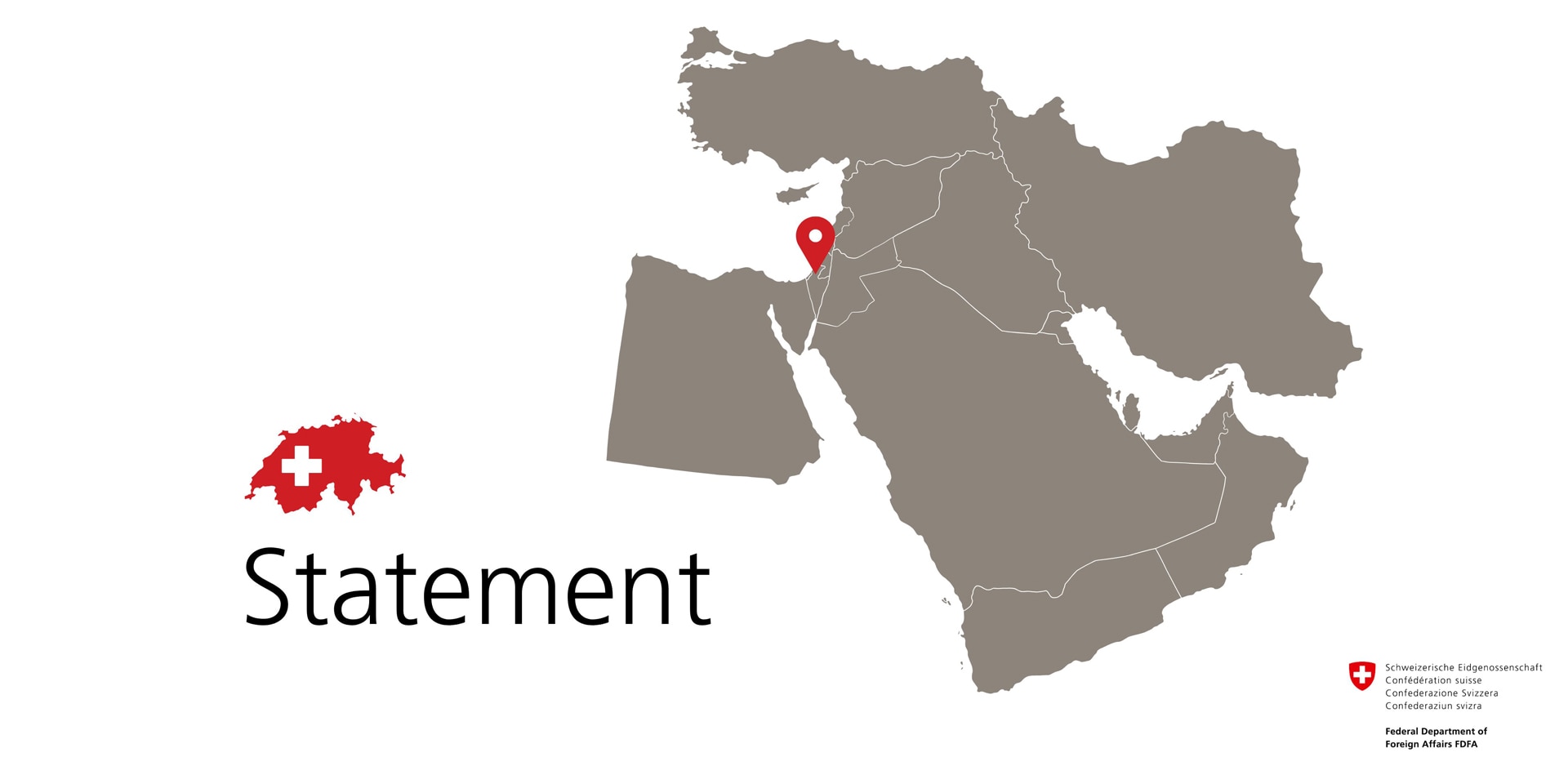 11.05.2023
The current fighting in Gaza, the West Bank and Israel is alarming. Switzerland condemns the killing of Palestinian civilians, including children, by Israeli air strikes on the Gaza Strip since yesterday. It also condemns the indiscriminate firing of rockets from Gaza into Israel. This flare-up adds to the volatile situation in the West Bank in recent months. All actors must respect international humanitarian law, in particular the principles of distinction, proportionality and precaution. Switzerland calls on all sides to exercise maximum restraint and to work actively to restore calm.
23.02.2023
Switzerland is concerned by the high number of casualties during an Israeli operation yesterday in Nablus. International Humanitarian Law and Human Rights Law must be respected. The use of force must be proportionate and civilians protected at all times. We urge immediate de-escalation and adherence to the 20 February UN Security Council Presidential Statement 
16.02.2023
Switzerland is concerned about the Israeli government's announcement on 12 February to build almost 10'000 new housing units in settlements and to retroactively legalise nine outposts in the Occupied Palestinian Territory. These projects are illegal under international law. Switzerland calls on Israel to renounce these unilateral measures, which risk further exacerbating tensions and endanger a negotiated two-State solution. There is an urgent need to restore a political horizon towards a lasting peace based on international law.